Buying a car may feel like the opposite of a vacation, but Volvo is determined to change that. With the
Volvo Overseas Delivery Program
, you can purchase a
new Volvo car or SUV
and take a one-of-a-kind vacation at the same time.
New Volvo Inventory Contact Us
What is the Volvo Overseas Delivery Program?
This unique opportunity offers new Volvo owners from San Antonio to Dallas a chance to visit Gothenburg, Sweden - the home the Volvo. There are several tour packages available, and all are built around a theme, such as culture and history, golfing, or family fun. These tours allow you to travel at your own pace and stay at top Swedish hotels.
Why Choose Volvo Overseas Delivery?
There a plenty of reasons to choose the Volvo Overseas Delivery Program to pick up your new luxury vehicle, such as:
Savings on the U.S. MSRP for many models
Haggle-free car-shopping experience
Two complimentary round-trip tickets between the U.S. and Sweden
One free night at a first-rate Gothenburg hotel
A tour of the Volvo factory and Volvo Cars Brand Experience Center
A VIP delivery experience when you pick up your Volvo
The chance to explore Europe in your new Volvo
Complimentary home shipment services to get your Volvo to the U.S.
What to Expect From this Exciting Opportunity
When you arrive, you'll be picked up from the airport by a Volvo driver. You'll be taken to the home of Volvo, where English-speaking staff will be there to greet you. Enjoy refreshments while you relax in the state-of-the-art facilities. You'll then take delivery of your new Volvo vehicle. Your personal delivery specialist will provide a review of necessary documents, then they'll help familiarize you with the features of your new vehicle.
After receiving your new Volvo, you can head to your 4-star luxury hotel to relax and unwind from the day. The next day, you'll be treated a a Swedish lunch and take a tour of the Volvo factory.
After your factory tour, you can head out on your next adventure, whether it's exploring castles and manors or hitting the links on the top golf courses. Your new Volvo is ideal for taking driving trips around the countryside as well as enjoying the beautiful scenery.
When you're ready to return home, simply leave your new Volvo at your your preferred drop-off location to the loading port, or you can opt for home shipment services in Gothenburg, Sweden. The Volvo Home Shipment Program ensures that your new vehicle will safely in the U.S. where you can continue to enjoy it around the Houston area or wherever you call home.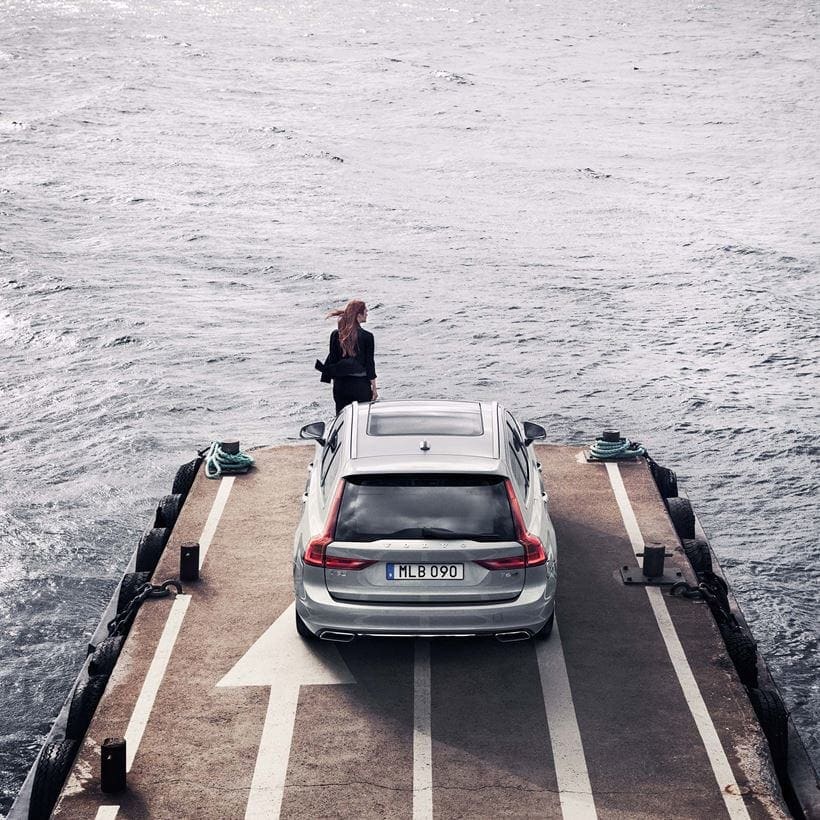 Volvo Overseas Delivery Pricing 2018
For Overseas Delivery orders, there is a non-refundable $3,000 deposit. Pricing, packages, options, colors, upholstery, and accessories costs depend on which model and
trim level
you choose. The price of your Volvo with Overseas Delivery also includes two weeks of complimentary driving insurance while abroad, and the destination fee is waived when you order a vehicle through this program.
Ready to Enjoy a Unique Vacation and Volvo Delivery All in One?
If this sounds like an opportunity you don't want to miss,
contact Volvo Cars of Austin
to learn more! You can also peruse our Volvo inventory online or on our lot in Austin and take a look at
financing
to get your car-buying process started.