Volvo Cars of Austin Compares the Volvo XC40 to the Mazda CX-30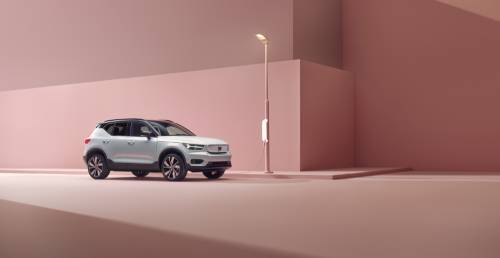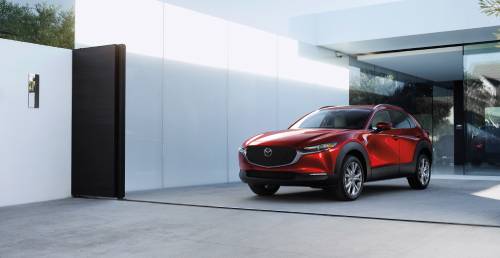 Big on Style and Personality, the Subcompact Volvo XC40 SUV is Ready to Take on the Competition
In a collection of high-end, outstanding cars and SUVs, the Volvo XC40 stands out. It's the smallest SUV in the Volvo family, with five-passenger seating and a subcompact, four-door style. At Volvo Cars of Austin, where the XC40 is one of our favorite models to recommend to San Marcos and Pflugerville drivers, we want to help you get to know it better so you can make the best decision for your next set of wheels.
The Volvo XC40 has a lot to offer. But we also know that it's not the only model in its subcompact class that may be vying for your attention here in the Lakeway area. To illustrate why we think you should visit us and test drive it in person, we've done our homework, and put our SUV next to the similar-but-competing Mazda CX-30. We invite you to let us tell you more today.
Volvo XC40 vs. Mazda CX-30
EV option. As more and more drivers in the Austin and Bee Cave area gravitate towards the groundbreaking efficiency and power of electric vehicle engineering these days, the Volvo XC40 has a leg up over the competition with its impressive Recharge option, a slick all-electric model with more than 220 miles of electric-only driving range. The Mazda CX-30 does not have any alternative engine options available, either hybrid or electric.
Power options. While the Volvo XC40 has the one additional option of electric power that the CX-30 does not, both models have a similar lineup of gas-powered engine options. Both models get their power from versions of a four-cylinder engine. In the XC40, you can get either the front-wheel drive option with 187 horsepower or the all-wheel drive option with 248 horsepower. Looking at the XC-30, both engine choices get a lower power rating than the Volvo model. With your base Mazda four-cylinder you can expect it to deliver slightly less power at 186 horsepower, with the available upgrade topping out at a less-powerful 227 horsepower.
Safety features. The Volvo name is synonymous with safety for many drivers who trust the brand to give them vehicles that are equipped with the latest safety features to protect themselves and their families. As such, the XC40 comes with a robust standard list of safety amenities, including many that are not listed as standard for the Mazda CX-30. For example, the Volvo model gets a blind-spot monitor, adaptive headlights that swivel as you turn, a lane departure warning system, and much more. But while the Mazda has a nice list of standard safety features itself, it's missing some of the same equipment that you can expect with the Volvo.
Interior space. The Volvo XC40 is a petite SUV. But don't mistake that for meaning it's too tiny or tight on the inside. It's spacious, accommodating, and comfortable and, in a lot of ways, more spacious than the similarly sized Mazda CX-30. You can expect more room in the rear cargo hold for your gear in the Volvo, as well as more shoulder room side to side to stretch out in.
Test Drive the Latest Volvo XC40 SUVs in Austin
When you're ready to experience what makes the Volvo lineup of vehicles better than any from competing brands, we're ready to help. We invite you to learn more about currently available options, such as the Volvo XC40 SUV, online and to contact us for more information. We look forward to setting you up with a test drive of your own soon so that you can see firsthand why the XC40 is the better choice for you over the competition.