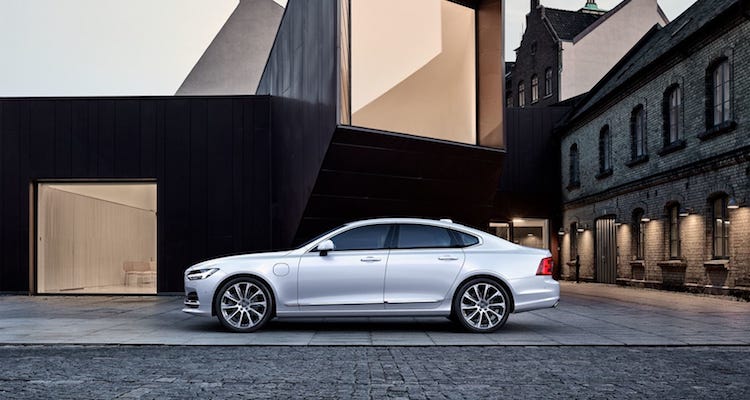 Just because you are searching for a well-appointed vehicle with luxury features doesn't mean you don't want to be smart with your money. When factoring in vehicle costs, there is more to consider than just the initial price tag. All vehicles require regular maintenance to perform their best, including Volvo Cars of Austin. So, are Volvos expensive to maintain? Read on to learn about expected costs and how they rank.
Are Volvos Expensive to Service?
While the Volvo brand is listed higher in cost on a list created by Your Mechanic Inc., Volvos are more affordable to maintain than other luxury brands. Over a ten-year period of ownership, Volvo models cost an average of $100 more to maintain than Audi models. Volvo models were also cheaper to maintain than other brands, including:
BMW
Mercedes-Benz
Cadillac
In addition, when listing the top twenty models that are the most expensive to maintain, not a single Volvo model made the list.
Are Volvos Expensive to Repair?
The reliability of Volvos was rated as "Above Average" by Repairpal.com when they compared 345 car models across 32 brands. They noted that Volvo models were only brought in to repair shops an average of 0.6 times a year, and only 6% of the repairs were considered severe compared to 11% of repairs for other brands.
Are Volvos Expensive to Fix?
If you have a repair done, and then something happens and you need it fixed again, Volvo has you covered. In 2015, Volvo introduced the Volvo Lifetime Replacement Parts & Labor Warranty, which covers parts and labor for parts and repairs purchased at an authorized Volvo dealer. As part of the vehicle's normal service and maintenance requirements, certain parts need to be replaced due to wear and tear. Those parts are excluded from the Volvo Lifetime Replacement Parts & Labor Warranty. These parts include, but may not be limited to, the following:
Batteries (including remote keyless entry)
Belts
Brake Pads
Bulbs
Clutch Lining
Filters
Floor Mats
Fuses
Rotors (excluding run out)
Spark Plugs
Timing Belts
Upholstery/rugs
Wiper blades
Tires (See Tire manufacturer's warranty)
Save Money on Service at Volvo Cars of Austin
You can save additional money on your Volvo maintenance with our service specials at our dealership near San Antonio. Schedule an appointment online to get your Volvo up to date on maintenance!