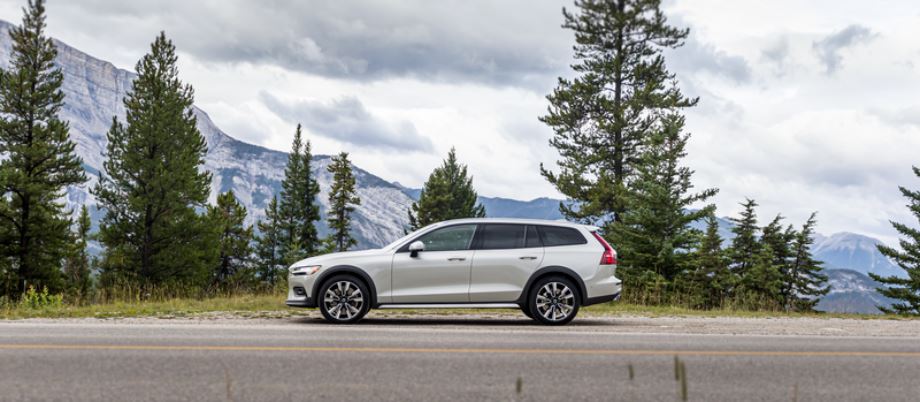 The Volvo V60 Cross Country: Where Elegance and Adventure Meet
The V60 Cross Country is the right mix of elegance and adventure. This makes it a Volvo wagon that Austin, TX, drivers will want to experience firsthand. The team at Volvo Cars of Austin near Bee Cave, TX, is here to make that happen. Check out the information below to get a good idea of what the V60 Cross Country has to offer.
Performance
The Volvo V60 Cross Country is a clear example of how exceptionally good can get even better. What makes the 2020 Cross Country such a unique vehicle? The short answer is that it has exterior and interior elements that are even more enticing than in prior years. The T5 four-cylinder engine is mighty. The fact that it's turbocharged, has all-wheel drive and generates 250 horsepower is enough to justify a road trip around Lakeway, TX. It also produces 258 pound-feet of torque.
Interior
The Volvo V60 Cross Country is the type of vehicle that makes a statement when it shows up. That's why the variety of upholstery options is such an impressive feature. You can inject your personality into the interior, even if you choose to go with the incredible Nappa leather like many drivers. The seats are plush and heated. There's enough room for five passengers to feel comfortable, even if buckled in for a long trip around Pflugerville, TX. How about having a front seat that's massaging and ventilated? That's a possibility with the V60 Cross Country. There are quite a few features that enable you to customize this wagon so that it has everything you want.
There are 50.9 cubic feet of cargo space in the V60 Cross Country when you fold down the seats. If you leave the seats in the upright position, there are 23.2 cubic feet of space, which is still enough to meet the storage needs of most drivers.
Technology
The Volvo V60 Cross Country has a panoramic sunroof and navigation. It also accommodates your need to access information quickly and enjoy crisp audio with an infotainment system that has a nine-inch touchscreen, which is a great size for convenient access. There are 10 speakers and automatic climate control. These are all quality tech features that foster an enjoyable driving experience around San Marcos, TX. There are other options for entertainment components, such as a stereo system by the incredible Bowers & Wilkins that is sure to make your music sound great.
Safety
Getting on the road in a Volvo V60 Cross Country is done with an elevated sense of safety. Everyone should always adhere to safe practices while driving. The robust list of standard safety features in this wagon helps to support that goal. What is one of your biggest challenges when on the road? For some people, it's navigating through traffic or backing up when you can't see everything in the blind zone. That's why forward collision avoidance and rear cross-traffic alerts are such beneficial safety features. Other standard features include forward cruise control and lane-keeping assist.
In addition to what's standard in the Cross Country, there are a good number of optional features, such as adaptive headlights and automatic high-beam headlights. Adaptive cruise control is offered through Volvo Pilot Assist. This is a more advanced feature in the V60 Cross Country that you can try out at our dealership near Bee Cave, TX.
Exterior
The word "wagon" seems insufficient when describing the chic and stylish exterior aesthetic of the Volvo V60 Cross Country. That's partly because Volvo wagons have evolved by leaps and bounds over the past decade when you compare them to what existed in the car industry as a whole. It's an entirely new day! This vehicle is modern and visually engaging. The exterior colors that are available for the V60 Cross Country strengthen its overall appeal. Whether you choose Denim Blue Metallic, Pebble Grey Metallic, or another color that aligns with your personal style, you'll enjoy gazing at your new Volvo.
Visit Volvo Cars of Austin to Learn More
Contact us with any questions about the Volvo V60 Cross Country. It's a vehicle that continually delights drivers-that's something that won't likely change. At our Volvo dealership in Austin, TX, we have every trim level available for you to test drive. We look forward to working with you soon!